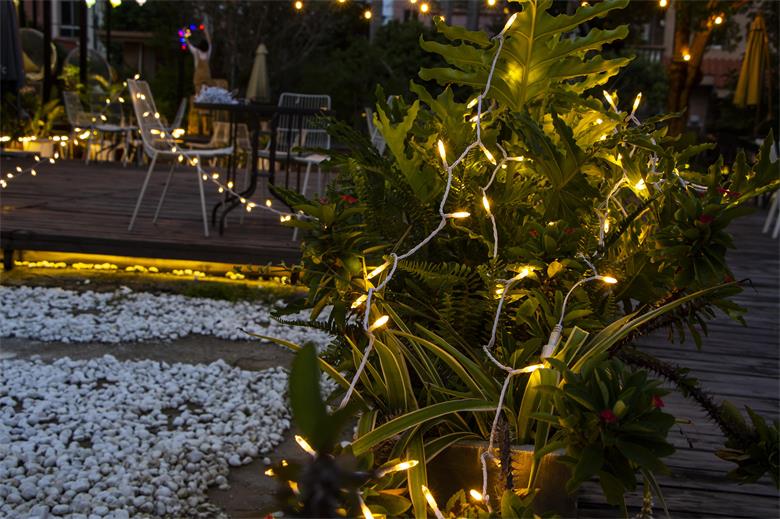 Because outdoor string lights can make a simple backyard or terrace feel like a romantic outdoor cafe, it has rapidly expanded.This makes it particularly serious in the summer away from socializing. The light string can make the time spent outdoors at night more relaxed and enjoyable. Even a simple line can turn the backyard (or terrace or porch) into something more like an outdoor living room, and their sparkle adds alternation and charm. However, not only any string light can withstand the harsh test of outdoor use.
1. Produce a highly comfortable effect in people's living space
The main function of the decorative light string is not to provide light, instead of decorating a place and creating a magical and comfortable feeling, especially when the environment is not too bright. The light has been fine-tuned to make the surrounding houses more beautiful. This is why homeowners now place it on other decorative pieces such as wallpapers and photos in the living room, bedroom, terrace, garden, etc. This setting usually brings space. The effect is effective relaxation, giving you peace of mind. You should consider installing decorative lights in the bedroom, living room and balcony to live comfortably to the greatest extent.

2. Cheap and convenient, bringing huge magical effects
In the early days, decorative lights were relatively expensive, so that only the upper class could afford them. But now, almost anyone only needs to spend a few dollars. Because of its greatly reduced cost, fairy lights or decorative lights are now more popular than ever before. widely used. You can buy truly amazing and magical items.
3. Create better results for parties/social gatherings
These lights warm the environment, help individuals relax and adapt to the social nature of the party. Use these light strings outdoors every day. Social events and places, such as clubs, cabaret shows, venues, weddings, parties, parties, etc.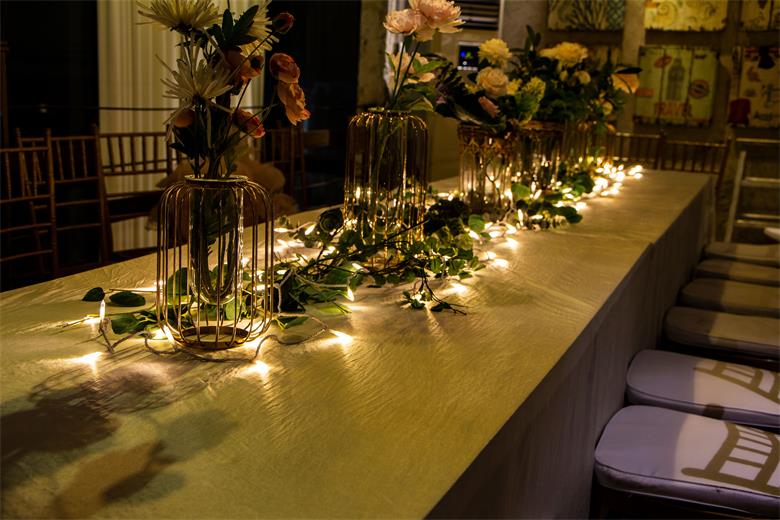 4. Aesthetics
The name alone is a straightforward gift. Decorative lights are used because they are usually eye-catching, have an excellent design and emit a warm light. Some decorative lights are hung on trees or terraces, while others are fixed to the beautiful parts to create magical illusions using shadows. Chandeliers and chandeliers are hung from the ceiling, wall scones are close to the opening or doorway of the room, and lighting is hidden on the ceiling. No matter where you place it, remember that their main function is aesthetics. Make your home a comfortable and pleasant living paradise on earth.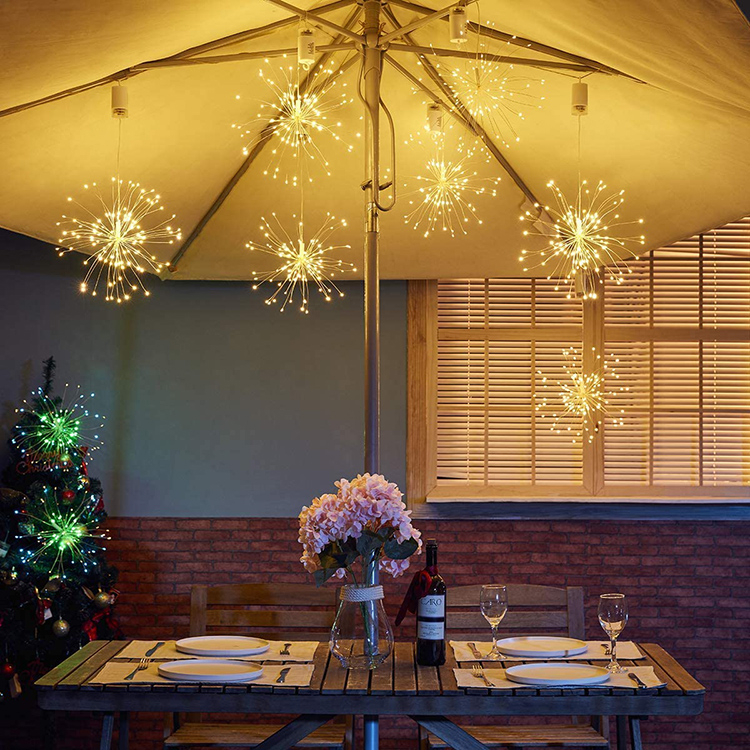 5. Inexpensive 

Another reason why people like decorative light strings is that they consume very little power in proportion to functional lights (normal white light). The main purpose of decorative lights is to enhance beauty. Therefore, the light generation is reduced, thereby reducing its total power. Power, it is mainly manufactured using energy-saving LED lamps, which can save more than 70% of energy, which is about 10 times that of ordinary incandescent bulbs. When using decorative lights, this means that you can experience a comfortable environment for a small price.
But when buying and using decorative light chains, you also need to pay attention to the following matters
Waterproof and moisture resistant
Since your outdoor light string will be exposed, it is very important to buy durable, rainy and wind-tested products. Whenever you encounter bad weather, you must turn off the light string.When choosing a light string for your backyard, first make sure that the manufacturer or seller lists products suitable for outdoor use. Using indoor lighting outdoors may cause a fire. Second, check whether the product is waterproof and moisture-proof. The rated height lamp is designed for direct exposure to water and has a waterproof seal to prevent its interior from getting wet and damaging its safety.
Colour
When looking for string lights, you should also consider what color lights you want. There will always be a classic white or yellow glow, but if you want to have some fun, then all the colors of the rainbow will have some string lights. Some even have customizable light displays that you can control through the app.
For example, unexpected masterpiece, when the led strip meets other rotomolding, the RGB special effects are often eye catching. The glow in the dark planters brought by colorfuldeco is a very special flowerpot with 16 colors and IP68 waterproof function. It comes in two sizes, it can be used as a flower pot, or as a stool and table.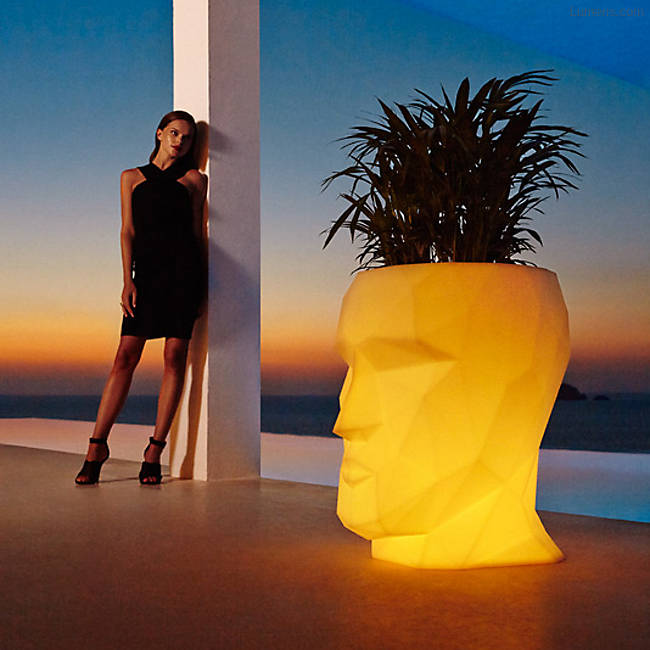 ---
Post time: Nov-12-2020