1. Solar Lantern Tea Lights Candles, ZHONGXIN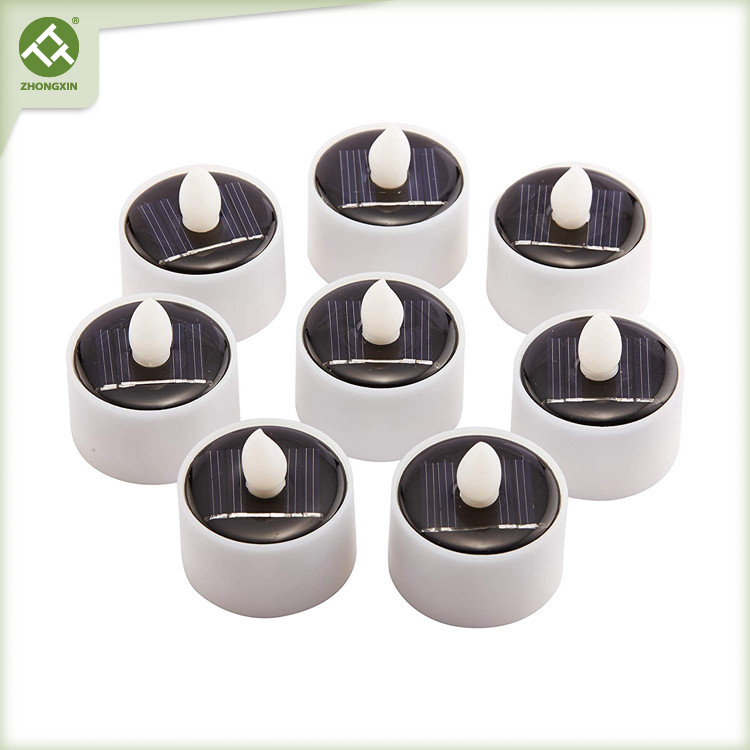 These standard size classic candles by Zhongxin set the perfect mood for holiday celebrations, weddings, parties, and other DIY projects.
Amazon also offers a 1-year quality guarantee for this product. You can replace or return the product anytime, and for which you will be refunded. Please contact the seller directly if any quality issue arises.
Each candle can easily fit into different tea light holders, lanterns, table centerpieces, and luminary bags.
They are smoke-free and flameless and replicate the effect look of a natural candle, provide a realistic flickering effect with a flickering amber LED.
A solar panel of 2 V 30 mA is fitted into the product, which collects and stores energy during the day-time when kept under the sun. They are solar-powered and easy to Use and illuminated for up to 5 hours on a full charge.
These tea lights candles also have an IP44 waterproof rate and protected against water splashed from all directions.
You can use them in your balcony, yard, pathway, garden, and as gifts for your loved ones. They can also be decorated during Halloween and Christmas.
2. Outdoor Solar Powered Candles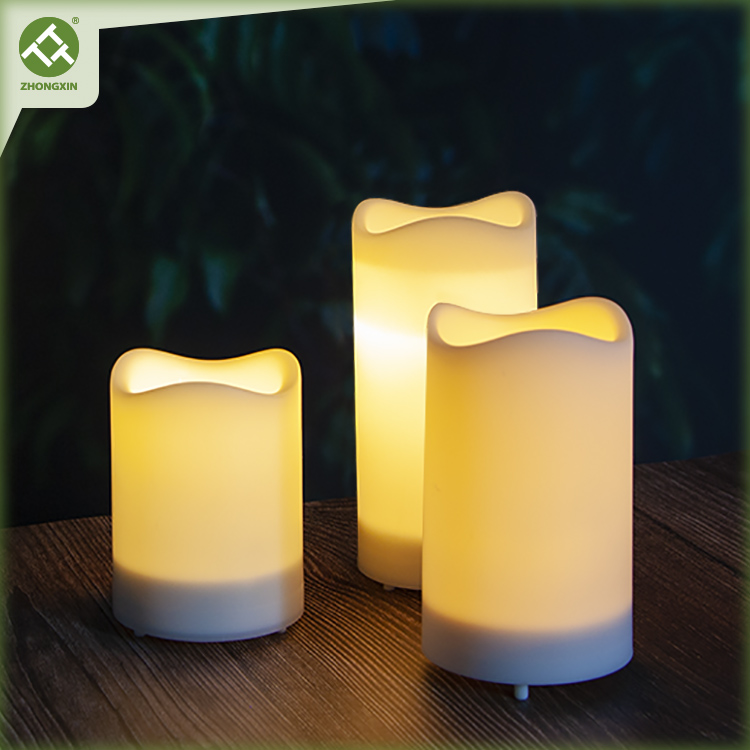 LAMPLUST provides a set of 3 different sized melted-edge pillar candles that use solar panels to produce warm white LED light.
These classic pillars turn on automatically at nightfall and stay on for 8+ hours .includes 3 pillar style candles in white resin.
They have a diameter of 3 inches with varying lengths of small (4 inches), medium ( 5 inches) and large ( 6 inches) dimensions.
They are water-resistant, with a rating of IP34, for outdoor use in all weather conditions display on your patio table, porch steps or window sill without worrying about rain. But do not submerge the product in water completely.
These classic pillars do not melt and do not have any strong smell. They emanate a warm white color LED light with a temperature of 2700 Kelvin.
Each outdoor candle contains one flickering, warm white LED for a realistic lighting effect and an AA 1.2V / 300mAh NI-MH rechargeable battery with a lasting capacity of 8 hours.
Amazon also provides free support for this product. In case your product doesn't work as they are expected to, you can get help for work through a call or seller messages. This 3-Pack of Solar-Powered Plastic Candles has a 90-Day Warranty.
You can use them in your garden party, courtyard, wedding anniversaries and also as a table decoration.
3.  6 Pieces Solar Lantern Tea Lights Candles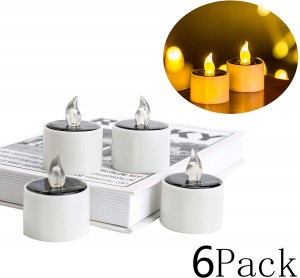 It is easy to use and put the top of candles under the sun, turn on the switch of candles on the bottom, it will charge automatically.
It can provide realistic flickering effect and be charged in the sunlight and use it at night, low carbon and Eco-environmental. Totally no need electric and no wires. They are bigger than normal tealights, provide rainproof and dust-proof. You can use it outdoors or indoors.
The solar fake candle is solar-powered, smokeless, flameless, windproof, no fire hazards or burning risks, safe for families with pets or children.
【 Package 】: 6 x solar candle.5cm(Dia)*3.1cm(Height), Light color: Warm White.
If you have any problem please contact Scorpio Star. They will respond to you as soon as possible and try our best to serve you.
4. Solar Led Candles Tea Lights
Autbye brings for you a set of 9-piece solar power waterproof candles that will create a warm, worry-free ambiance for your dream date.
The candles have a waterproof body design and the switch with Waterproof Cover on the bottom. It will work well outdoors, whether it is raining or wet.
Dusk to Dawn sensor automatically turns the candle on and off. The tea lights in the dark environment will light up automatically and will automatically go out in a bright environment.
Put the top of candles under the sun, turn on the switch of candles on the bottom, it will charge automatically (switch must be turned on during charging)
Turn the solar candles ON at the bottom of it, then put the tea lights in the dark environment and the candles will light up.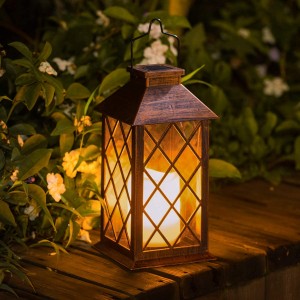 The product is highly rated and comes under Amazon's choice category. It is well priced and available for shipment immediately.
Tomshine LED solar lantern candle will set a calming ambiance in your garden and courtyard.
This solar lantern includes 1 rechargeable battery because 1 battery is enough for the solar panels. It allows working 8 hours after fully charged.
It is made up of a bronze-color metal and thick glass with a simple rhombus design. Its unique vintage look will catch your eyes instantly and make you fall for it.
Amazon also provides free product support for its customers, in case your product doesn't work the way it should, or you face any problem during set up.
The solar lantern can use for an outdoor, garden, table, party and more.
6.Solar Rattan Lantern
7. Solar Wood Lantern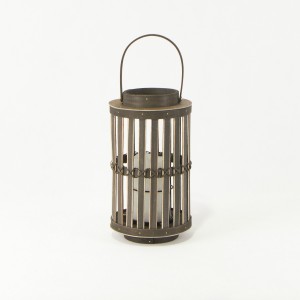 8. Solar Wire Lantern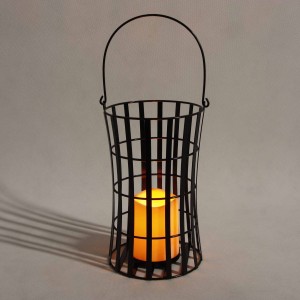 9. Solar Glass Lantern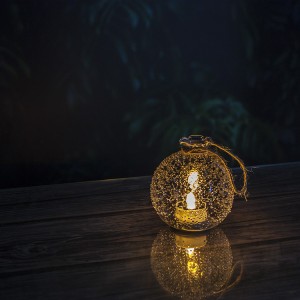 1o. Hanging Solar Tea Lights Holder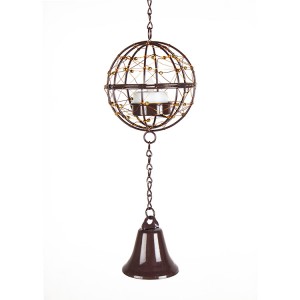 Our latest collection of outstanding, hard-to-resist hanging/tabletop lanterns is created to complement a variety of styles and customer tastes.
These products feature original designs constructed with quality materials intended for all-weather use, including metal, glass, wire, paper, and fabric in their construction.
Solar LED candle is powered by rugged, built-in solar panels. Once charged, these lanterns can be displayed in any indoor or outdoor location.
So this was our list of some waterproof solar powered candles that will follow you to your next hiking trip or your romantic LED-faux candlelight dinner.
Needless to mention, these solar LED candles are water-proof, safe, and more convenient than the older ones.
Say good-bye to the traditional dripping candles, if you have any; and check out these environmentally friendly flameless items.
The article editor:Robert Li ZHONG XIN
---
Post time: Apr-03-2020