First of all, we need to know what is umbrella light (parasol light)? Umbrella light is a kind of lighting fixture that can be installed on the patio umbrella. These types of outdoor lights are sold in different shapes, sizes and colors. Umbrella light can provide you with an illuminated outdoor space, shade and sun protection during the day and add a warm and relaxed atmosphere at night.
LED Umbrella Lights are usually driven by the following three power sources: electrical units that plug into outlets, solar umbrella lights powered by stored sunlight, and battery-operated powered by standard batteries or rechargeable batteries, depending on the capabilities of the individual unit.
Umbrella lights come in three different varieties. Pole mounted styles are among the most popular and functional. The umbrella light unit is affixed directly to the pole of the umbrella, and certain kinds are even made to rotate and direct the light as necessary. Stringed umbrella lights attach to the inner spokes of the umbrella and link to a power source located on the pole. Pre-lit umbrellas are already equipped with the required lighting, though these styles are not easily customizable.
Patio umbrellas are available with or without lights. If an umbrella is not equipped with an umbrella light, it is recommended that you can buy it from a store or online retailer. The installation process is relatively quick and easy. Users can have their patio lights up and running in a matter of minutes.
So what is umbrella lighting used for?
Obviously, the umbrella light can be used at following occasions such as:
1. The most common is patio umbrella equipped with lights, which can not only make the courtyard more beautiful, but also give your family a comfortable place to rest after work.
2. In hot summer, many people like to go to the resort. In hot weather, swim in the swimming pool for a while, and then rest under the umbrella. The umbrella has become a unique scenic spot of the resort. With LED lamps on the umbrella, people can benefit from it from morning to night.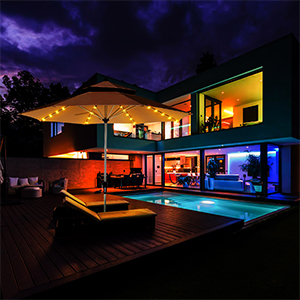 3. In summer, many people also like to go to the seaside for vacation. When you want to have a rest, the best choice is the beach umbrella, which provides shade and sum protection during the day, drinking beer, chatting and playing games under the appropriate lights at night.
4. There are umbrellas at the door of some business places, such as restaurants, bars and cafes. If these umbrellas are equipped with LED lights, it will be more perfect. It is a pleasant thing to eat under the umbrella, drink beer or drink coffee at night. If these umbrellas are equipped with lamps, they can attract more customers at night. More business, more incomes.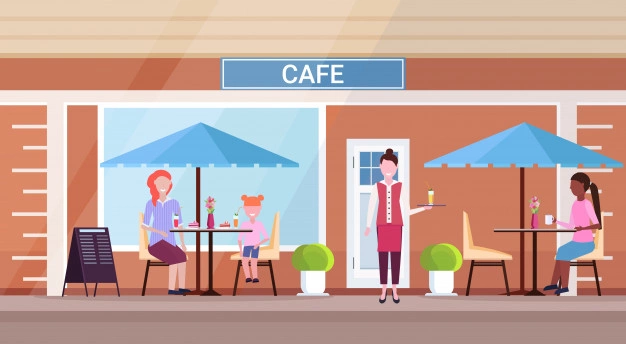 5. Some people also like outdoor travel. At night, they live in the camping tent they carry with them. The tent is equipped with portable battery powered LED lamps. Our lamps are very light and soft. Even if children read and play games in the tent, they are very comfortable.
The umbrella light can also be applied to many other places, such as the beach, the park, etc. if you like it, it will bring you many surprises. Zhongxin lighting has a variety of umbrella lamps for you to choose from. You are also welcome to send customized requests. We will try our best to meet the different needs of different customers.
Learn More Lighting Products from ZHONGXIN
---
Post time: Oct-29-2021